Partners
The following companies have taken the Operation Clean Sweep® pledge and have become program partners to help control pellet loss in Australia. Those with an option to click have provided an article highlighting their best practice examples which may be inspiring for your company.
Industry Sector and Number of Operation Clean Sweep® Partners (September 2021)
- Plastic/Resin Manufacturers (domestic) - 2
- Importers, Distributors, Compounders - 7
- Plastic Product Manufactuers - 17
- Plastic Recylers (plastic waste to plastic recyclate or better) - 2
- Transport and Logistics Service Providers - 4
- Equipment Suppliers -2
- Industry Associations - 6
- Supporting Brands - 1
*Please note it is not mandatory for Operation Clean Sweep® Partners to be listed below.
A Schulman Plastics
A Schulman Plastics is a LyondellBasell Company.
Amcor
Amcor is the world's largest consumer-packaging company, supplying a broad range of rigid and flexible packaging products to the food, beverage, healthcare, home, personal care, industrial and tobacco packaging industries. We work with leading companies around the world to protect their products and the people who rely on them, differentiate brands, and improve value chains through a range of packaging solutions. We are committed to making all our packaging to be recyclable or reusable by 2025.
For more than 160 years, Amcor has proudly supported the people and businesses we work with and communities we operate in across Australia. We use our innovative and collaborative way of thinking to create safe, strong and secure local packaging solutions for our customers to help meet end-consumer needs.
Association of Rotational Moulders Australasia Inc.
ARMA is the industry body for manufacturers using the rotational moulding process to produce plastic parts. Our members are located in Australia, New Zealand, Pacific, Asia and the rest of the world. We focus on bringing the industry together to share information and expertise, helping clients find the right manufacturing partner to work with, promoting the benefits of the industry, authoring quality standards and training and fostering research and development. Our members focus on providing quality, durable plastic parts and managing their environmental impact responsibly.
AUSMAP
AUSMAP is a nation-wide citizen science program that quantifies microplastic pollution in Australian aquatic environments, including rivers, oceans, shorelines and lagoons. The data is used to determine plastic pollution hotspots in Australia, and help develop research methods, preventive measures, and effective remediation solutions. AUSMAP also offers educational programmes that are directly linked to the Australian curriculum for science and geography, based around microplastics.
Australian Packaging Covenant
The Australian Packaging Covenant (APC) is a sustainable packaging initiative which aims to change the culture of business to design more sustainable packaging and increase recycling rates. Our purpose is to champion and lead packaging sustainability in Australia, creating industry-wide collaboration and inspiring change.
Australian Plastic Profiles / Pipe King
Australian Plastic Profiles (APP) / Pipe King is a leading manufacturer of PVC Pipe, Fittings and Profiles for the Electrical, Plumbing, Civil and Building industries.
Proudly 100% Australian owned and operated since 1976, we remain committed to offering our customers complete product solutions whilst providing industry-leading service levels.
At APP / Pipe King we are fully aware of our obligation to be a responsible citizen in the areas of health and environmental sustainability and embrace the opportunity to improve the lives of our customers, staff and communities.
AVC Trading
AVC Trading (also known as Australian Vinyls) is a leading freight services provider as well as Australia's largest supplier of Polyvinyl Chloride (PVC) resins, other polymers, polymer additives and wood plastic composites. Based in Melbourne, the business has been operating since 1997. AVC Trading is part of the Wesfarmers Chermical, Energy and Fertiliser (WesCEF) group.
ModWood Technologies, a fully owned subsidiary of AVC Trading is Australia's leading producer of wood plastic composites such as decking, marine boards and outdoor screens. It's manufacturing plant is based in Campbellfield, Victoria. Products are made using wood waste and post-consumer recycled milk bottles. It uses in excess of 100 million waste milk bottles per annum.
BASF
At BASF, we create chemistry for a sustainable future. We combine economic success with environmental protection and social responsibility. Our global portfolio is organised into six segments: Chemicals, Materials, Industrial Solutions, Surface Technologies, Nutrition & Care and Agricultural Solutions. Through science and innovation we enable our customers in nearly every industry to meet the current and future needs of society.
BDP International
BDP International is one of the world's leading privately held freight logistics/transportation management firms. It operates freight logistics centers in 20 cities throughout North America and a network of wholly owned subsidiaries, joint ventures and strategic partnerships in nearly 140 countries. BDP provides a range of services, including ocean, air and ground transportation; lead logistics process analysis, design and management; export freight forwarding; import customs clearance and regulatory compliance; project logistics; warehousing, consolidation and distribution.
Berry Superfos Melbourne Pty Ltd.
Berry Superfos Melbourne is part of the Berry Global company. Superfos designs, develops and manufactures innovative plastic packaging solutions. We offer injection moulded and thermoformed packs with superior end user appeal. Our solutions add value to your products no matter what and where your market is.
BLOCKTEXX
BlockTexx is a clean technology company that recovers polyester and cellulose from textiles and clothing, manufacturing high value raw materials of PET and Cellulose for reuse as new products for all industries.
Chemistry Australia
Chemistry Australia is the peak body for the $40 billion national chemistry industry. We represent members positioned right across the entire value chain including manufacturers, importers and distributors, logistics and supply chain partners, raw material suppliers, fabricators, compounders, recyclers, research, academia and service providers to the industry.
Our members are focussed on ensuring their products are being made and used responsibly – not only in their own workplaces, but through their value chains, and across the communities in which they operate.
Co-Ex Films Pty Ltd
Co-Ex Films Pty Ltd extrudes high quality multi-layered polyethylene film for food packaging and industrial applications.
Covestro
Covestro is a world-leading supplier of high-tech polymer materials: innovative, sustainable and diverse. Thanks to our global presence and close proximity to our customers, we are the partner of choice for a wide variety of industries. Our products and application solutions are used in many areas of modern life.
In line with our vision "To make the world a brighter place," we work on solutions to the challenges of our time – to push the boundaries of what is possible.
We help make cars lighter so they save fuel. Our insulation systems protect buildings against the heat and cold to reduce energy consumption. In entertainment electronics, our products support functionality, safety and sleek design.
Dow Chemical (Australia) Pty Ltd.
Dow combines the power of science and technology to passionately innovate what is essential to human progress. The Company is driving innovations that extract value from the intersection of chemical, physical and biological sciences to help address many of the world's most challenging problems such as the need for clean water, clean energy generation and conservation, and increasing agricultural productivity. Dow's integrated, market-driven, industry-leading portfolio of specialty chemical, advanced materials, agrosciences and plastics businesses delivers a broad range of technology-based products and solutions.
Gough Plastics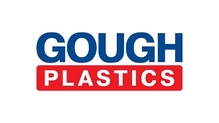 Gough Plastics - research, design and manufacturer of plastic fabricated and rotationally moulded products for the Domestic, Engineering, Environmental and Rural markets.
Innovia Films Ltd
Innovia Films is a leading global manufacturer of Biaxially Oriented Polypropylene (BOPP) films. supplying highly differentiated specialty products into the packaging, labels, tobacco overwrap and securities markets.
Iplex Pipelines
Iplex Pipelines offers a diverse range of pipe systems and solutions to water authorities, rural and urban agriculture, residential, urban subdivision, civil and mining infrastructure markets across Australia.
With over 80 years' experience, Iplex has an excellent understanding of the challenges the water industry faces. Our experienced team actively work and collaborate with customers and the industry to provide safe, secure and innovative water solutions today and into the future. We have broad and proven capabilities and are driven by what is important to us, our communities and our customers.
At Iplex we are committed to protecting the environment, health and safety of our employees, customers and communities. We are continually looking for ways to apply the principles of sustainability in everything we do and we strive to partner with our customers and the wider industry to deliver an improved future for our communities and generations to come.
LyondellBasell
LyondellBasell is one of the world's largest plastics, chemical and refining companies. LyondellBasell Australia Pty Ltd produces polypropylene at its Geelong plant, a base material used in the manufacture of countless goods and products that enhance the quality of life for people around the world.
Matrix Polymers
Matrix Polymers is the leading global manufacturer of powders for the Rotational Moulding Industry. With five manufacturing plants around the world and a specialised team focussed on developing new materials for rotomoulders, Matrix Polymers is at the leading edge of the industry. As a part of this leadership, we understand the important role that we play in carefully and thoughtfully managing our plastics, ensuring that we minimise any negative impact on the environment. Operation Clean Sweep is one way we can demonstrate this and ensure we continually improve our processes.
Megara (Australia)
Megara is the Australian manufacturer of the graphics-grade polypropylene sheet, PROMEG®.
We pride ourselves on the environmental credentials of both our Promeg sheet and the wide range of customised stationery, signage and display products which we make from the material. We recycle our post-industrial scrap in-house, as well as take back our material from customers for recycling. All of our Promeg sheet is also 100% carbon neutral.
Nu Pure Beverages
Nu-Pure Beverages is a personalized, family owned business manufacturing 100% Australian made products. Our directors have over 20 years experience in the beverage industry providing us with extensive knowledge of consumer insight, manufacturing, sales, distribution and customer service. We care for the environment and want to keep it as pure as our water. We're always striving to reduce our impact at all levels of the business, from production to packaging.
Philmac
Philmac was founded in Adelaide, South Australia in 1929 to manufacture products for the plumbing industry. Since its inception, the company has expanded its range to also cater for the utilities, mining, industrial, municipal, rural and irrigation markets. In 1968, Philmac became the first company in the world to manufacture an entirely plastic compression fitting. By patenting
a special pipe fitting design, the company paved the way for today's precision-made, award winning plastic compression fittings range.
Innovation in manufacturing and continuous improvement are at the core of Philmac's activities. This approach has seen Philmac products win numerous awards, including three prestigious Australian Design Awards. The company's strong focus on research and development is driven by an extensive team of experienced engineers, backed
by scientific in-house testing. Philmac supplies tough, reliable watering systems to suit almost any situation – whether for stock or crop farming. Developed to meet the demanding conditions of Australia's harsh rural environment,
the full range of quality proven products includes poly pipe connectors, threaded fittings, valves and irrigation products. Philmac's Australian Standard Rural fittings are used widely in the farming community as the leading fitting designed for joining rural poly pipe.
Pipe Makers Australia - Deer Park
Pipemakers Australia has an innovative and agile approach to its customers which has seen it become one of Australia's leading producer and distributor of Plastic Piping Solutions. Offering a quality range of PVC and Polyethylene Pipes used extensively in Rainwater Collection, Sewerage Reticulation, Water Supply, Gas Distribution, Electrical and Communication Conduits.
Pipemakers utilise the best of European pipe manufacturing technologies to produce efficient and sustainable piping solutions. All products are recyclable forming an important part of our sustainable production process.
Plastics Industry Pipe Association of Australia Limited (PIPA)
Founded in 1999, PIPA is the peak industry body representing plastics pipes, fittings and raw materials suppliers in Australia. We're a non-profit association and our purpose is to promote the appropriate and contemporary use of plastics pipes and fittings throughout Australia.
Underpinning our approach is a commitment to future-focused leadership. Through research, education, technical expertise and advocacy, we help advance the use of plastics pipes and fittings as a smart, efficient and sustainable solution.
Plastic Forests
Plastic Forests has developed a unique, dry cleaning technology in Australia to recycle contaminated plastic films, previously destined for landfill. Plastic Forests' innovative process at its new super-site at Albury enables its multinational clients to achieve their 'zero waste to landfill' goals, often for the first time globally.
Plastic Forests is a winner of the 2017 Westpac Businesses of Tomorrow, the 2015 Australian Endeavour Award - Most Innovative Company and the Powercor Moira Shire Excellence in Innovation Award 2015.
Plastics Stewardship Australia
Representing members from the plastics raw material industry and supply chain, Plastics Stewardship Australia – an initiative of Chemistry Australia – has been established to support the sustainable use and recovery of plastics.
A key pillar of Plastic Stewardship Australia's work is to strengthen the uptake of Operation Clean Sweep to keep plastic pellets out of our oceans and waterways.
Polymer Direct
Polymer Direct provides full end to end supply chain management services, tailored to the unique needs and requirements of our customers and suppliers. We are flexible, dynamic, and constantly exploring new ways to improve our 'in full, on time' delivery commitment, providing excellent risk mitigation strategies in the challenging import supply model.
Our commitment to the closed circle economy sees us participating in many initiatives to drive sustainability in our industry, including utilisation of renewable resources, reduced carbon emissions, & post industrial waste recycling.
Primaplas
Primaplas is a one-stop solution for resin and film distribution across Asia-Pacific. We provide value through industry insights and unique market access, for greater peace of mind. As industry leaders, we encourage the development and use of more environmentally friendly alternatives to traditional plastic products.
Our commitment to our partners goes beyond delivering a world-class service. We believe it is our responsibility to be effective industry leaders and help tackle the challenges ahead, by working with green plastics, recycled plastics and better yield materials.
Qenos
Qenos is Australia's exclusive manufacturer of polyethylene and a valued supplier of a diverse range of specialty polymers - the essential inputs that are indispensable to local industries such as food and beverage, construction, mining and energy, agriculture and water conservation.
Qube
Qube is Australia's largest integrated provider of import and export logistics services.
We operate in over 125 locations across Australia, New Zealand and South East Asia with a workforce of over 6,000 employees.
Qube is comprised of five business units including Ports, Bulk, Logistics, Infrastructure and Property, and Strategic Assets. We also hold a 50 percent interest in Patrick Terminals, Australia's leading container terminal operator.
Ritchie Technology
Rtec is a research and development company that provides innovative, novel and cost-effective plastic recycling solutions for the recycling and plastic waste industries. Our aim is to develop new technologies and product solutions that will lead to plastic waste becoming a commodity and ultimately reduce plastic pollution. We see radical and disruptive innovation as the leading solution to the plastic waste crisis.
RPC Synergy
Synergy Packaging specialises in the manufacture and supply of quality PET and HDPE plastic containers, bottles and jars, along with various closure options. We provide packaging solutions to a range of industries, including personal care, haircare, cosmetics, beauty, pharmaceuticals, and food and beverage.
Schütz Australia
Schütz Australia is a leader in reusable packaging systems for a range of products including industrial chemicals, lubricants, food, beverages, agricultural chemicals, pharmaceuticals and many dangerous goods.
Telford Smith
Since 1923, TELFORD SMITH has supplied a huge range of machinery & engineered solutions for Recycling, Extrusion & Moulding worldwide. TELFORD SMITH supply a complete range of Recycling & Washing Plants for PET & Rigid Plastics including bottles, drums, irrigation tubes & pipes, agricultural film & more. TELFORD SMITH are able to offer turnkey solutions incorporating electronic materials sorting & separating, metal detection, dewatering & compacting, extrusion & pelletising lines. TELFORD SMITH also supply size reduction machinery including granulators and shredders for plastics, tyre recycling, e-waste and wood recycling. TELFORD SMITH also supply an innovative range of compactors, balers, and briquetting systems that promote sorting at the source and makes waste management more profitable. TELFORD SMITH are based in Melbourne, Australia, and have a manufacturing facility located in Ningbo, China, with full-time staff, and agents around the world, to service and support manufacturing and export activities.
Vinidex
Vinidex is a leader in Australian manufacturing and supply of advanced pipe systems and solutions, connecting Australian people with water and energy.
We provide a broad range of pipeline systems and solutions for building, infrastructure, irrigation and rural, mining and industrial, gas and energy applications.
A proud Australian manufacturer, we have a history of over 50 years in Australia with proven long-term performance and reliability. We are passionate about creating sustainable, innovative solutions for our customers and communities. Our commitment to safety, health and environmental sustainability is integral to the way we do business.
Viscount Rotational Moulding
Viscount Rotational Mouldings Pty Ltd (VRM) has been providing product solutions to the Australasian market for over 25 years. Specialising in the rotational and injection moulding process.
Visy Plastics
Visy Plastics is a leading, privately owned packaging and resource recovery company, with more than 120 sites across Australia, New Zealand, Thailand and Vietnam and trading offices across Asia, Europe and the USA. We seek to take responsibility for all stages of our products' lifespans and by developing an understanding of the full impact of how our products are made, used and disposed of we aim to minimise their environmental and social impact.
Westpoint
West Point (Vic) Pty Ltd is a well established privately owned company, that is centrally located at Tottenham in Melbourne's Western Industrial, Commercial and Manufacturing region. Westpoint provides offsite storage facilities, designs and develops strategies, and manages storage solutions for our customers.
Supporting Brands
The following brands have taken the Operation Clean Sweep® pledge and have become program supporters to work with their supply chain to help control pellet loss in Australia.
WAW Handplanes
Catching waves in pristine oceans is at the heart of everything we do at Wave After Wave. We're an Australian bodysurfing brand committed to reducing our impact on the Earth. WAW handplanes are handmade from sustainable, recycled and reclaimed materials so that you can get barrelled without leaving a trace.